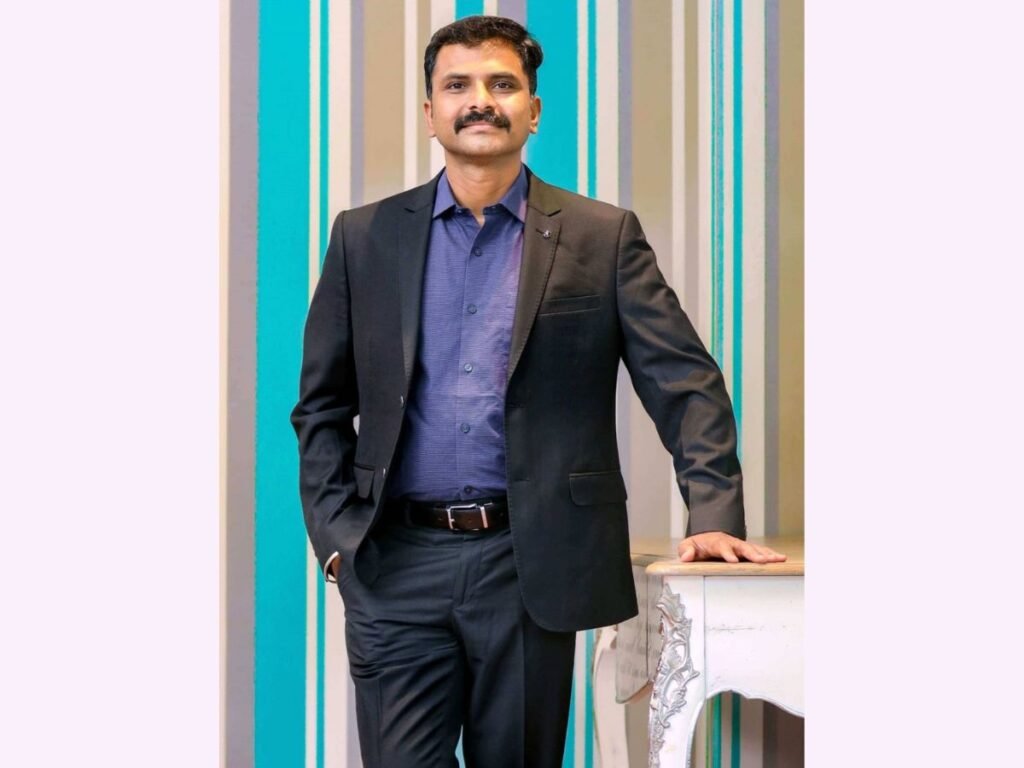 Sidhavelayudham, CEO & Founder, Alice Blue
New Delhi (India), April 21: Over the last 2-3 years, have you opened a demat account, started a SIP, or invested in the equity/commodity market? The answer would most likely be a resounding "yes". Why? Do you recall those days when the nation went into lockdown in March 2020? The work-from-home scenario led to many first-time investors putting their time and money into understanding financial markets. People from different walks of life learned how equity could be a better alternative to other investment options like FDs or real estate.
The pandemic fear in the market led to Nifty crashing 40% to a 4-year low in just a span of 2 months from January 2020 to March 2020. Many new and seasoned investors discovered a grand entry for building long-term wealth.
Investor interest is visible from the explosion of new demat accounts since March 2020. At the end of March 2020, it was at the 4.09 crore mark. Guess how much was it by August 2022? It crossed the grand milestone of 10 crores for the first time. That's a ~2.5x jump in just 29 months. Also, in the last six months (Sept 2022-Feb 2023), the incremental addition has remained steady at an average of 20 lakh accounts, with Nifty making a new all-time high of 18887.6 on 1st Dec 2022.
At Alice Blue, our client counts across all our segments have also grown at a CAGR of 42.4% since FY20. The most significant incremental jump in our client addition happened in FY 21. During FY21, our client count grew to 143676 from the previous year's figure of 50135. Our overall client count has been pretty steady every quarter to FY23, with an average of over 36000 additions each quarter. Finally, in The last three financial years (FY21-23), our average client count additions/quarter has been above 35000.
The strength and magnitude of retail investors became evident when foreign portfolio investors (FIIs) sold more than Rs. 4,70,000 crore over the last two financial years (FY22-FY23). Retail investors stood firmly and successfully turned down the FII bearish stand with their belief in the India story. They participated heavily in the direct purchase of stocks and equity mutual funds through Systematic Investment Plan (SIP). The latest SIP data for March 2023 shows that monthly SIP contributions hit a new record of Rs.14,276 crore. This is the first time that monthly SIP has crossed Rs.14,000 crore.
If you look at the average monthly SIP contribution data, it has grown over 62% in just two years. In FY21, the average monthly SIP contribution was Rs.8,000 crore; from there, in FY23, it touched Rs.13,000 crore. Also, the total number of outstanding SIP accounts has risen from 5.39 crore in April 2022 to 6.35 crore in March 2023. All these indicators prove the resilience of retail investors against the FIIs.
The quick, smooth and safe online account opening process on the broker's website/app caught investor attention along with the attractive market entry points. The KYC verification started through video calls. Many new investors started developing their understanding of the market through multiple online channels/programs. This led to mass-scale investor interest nationwide, including in tier-2 and tier-3 cities.
The ease of technology and the changing investor psychology of creating wealth through financial market (capital/debt/commodity markets) participation is in full swing now, and it is just the beginning. What are you waiting for? Put your first foot forward towards the financialisation of your savings.
If you have any objection to this press release content, kindly contact pr.error.rectification@gmail.com to notify us. We will respond and rectify the situation in the next 24 hours.