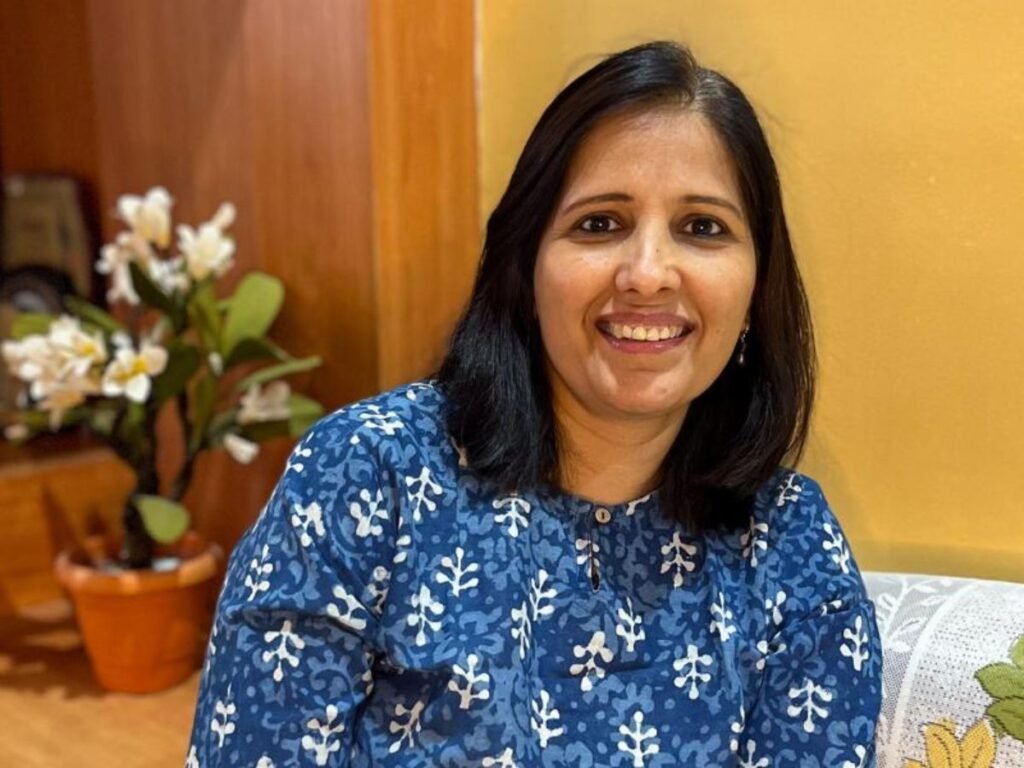 New Delhi (India), May 22: Looking for a unique way to add a touch of beauty and elegance to your next event or celebration? Look no further than handcrafted paper flowers designed by Ahmednagar, Maharashtra-based Dr. Rucha Tandulwadkar at Veda's Craft & Creation.
Dr. Rucha Tandulwadkar's Veda's Craft & Creations, a distinguished name in the realm of artistry and creativity, is proud to unveil its exquisite collection of unique handcrafted paper flowers. Combining passion, precision, and a keen eye for detail, Veda's Craft & Creations brings forth an array of floral masterpieces that enchant and captivate.
Every flower created by Veda's Craft & Creations is a testament to the extraordinary craftsmanship of Dr. Rucha Tandulwadkar and her team. With their meticulous attention to detail and a commitment to perfection, they have successfully elevated the art of paper crafting to new heights. Each petal is lovingly hand-cut, shaped, and meticulously arranged to recreate the splendor of nature in a way that defies belief.
What sets Veda's Craft & Creations apart is their unwavering dedication to uniqueness. Driven by a desire to offer something truly extraordinary, they have developed an extensive repertoire of flower designs that are exclusive to their brand. From elegant roses and vibrant daisies to exotic orchids and romantic lilies, each creation is a work of art in its own right, evoking a sense of wonder and enchantment.
The use of premium quality paper further enhances the beauty and longevity of Veda's Craft & Creations' paper flowers. Meticulously sourced and carefully selected, the paper materials are crafted to withstand the test of time while retaining their delicate charm. The result is a stunning collection of flowers that can grace any occasion, from weddings and birthdays to anniversaries and corporate events.
Veda's Craft & Creations aims to bring joy and beauty into people's lives through their handcrafted paper flowers. Each creation is an embodiment of its vision to transform any space into a realm of enchantment, infusing it with the fragrance of nature's wonders. With a commitment to sustainability, their flowers are environmentally friendly and serve as a lasting memento of precious moments.
Dr. Rucha Tandulwadkar, the creative force behind Veda's Craft & Creations, has garnered recognition for her unique talents and contributions to the world of art. With a background in management and teaching experience, she combines her practical entrepreneurial acumen with an artistic flair, resulting in a unique blend of precision and creativity that sets her work apart. Her expertise, passion, and attention to detail have made Veda's Craft & Creations a sought-after name among art enthusiasts and connoisseurs worldwide.
Veda's Craft & Creations' handcrafted paper flowers are available for purchase through their online store, allowing customers from around the globe to experience the beauty and magic of these extraordinary creations. Whether as a heartfelt gift or a centerpiece for a special event, these flowers will leave a lasting impression.
For more information about Veda's Craft & Creations and to explore their stunning collection of handcrafted paper flowers, please visit their website at https://vedascraftcreation.com/.
If you have any objection to this press release content, kindly contact pr.error.rectification@gmail.com to notify us. We will respond and rectify the situation in the next 24 hours.