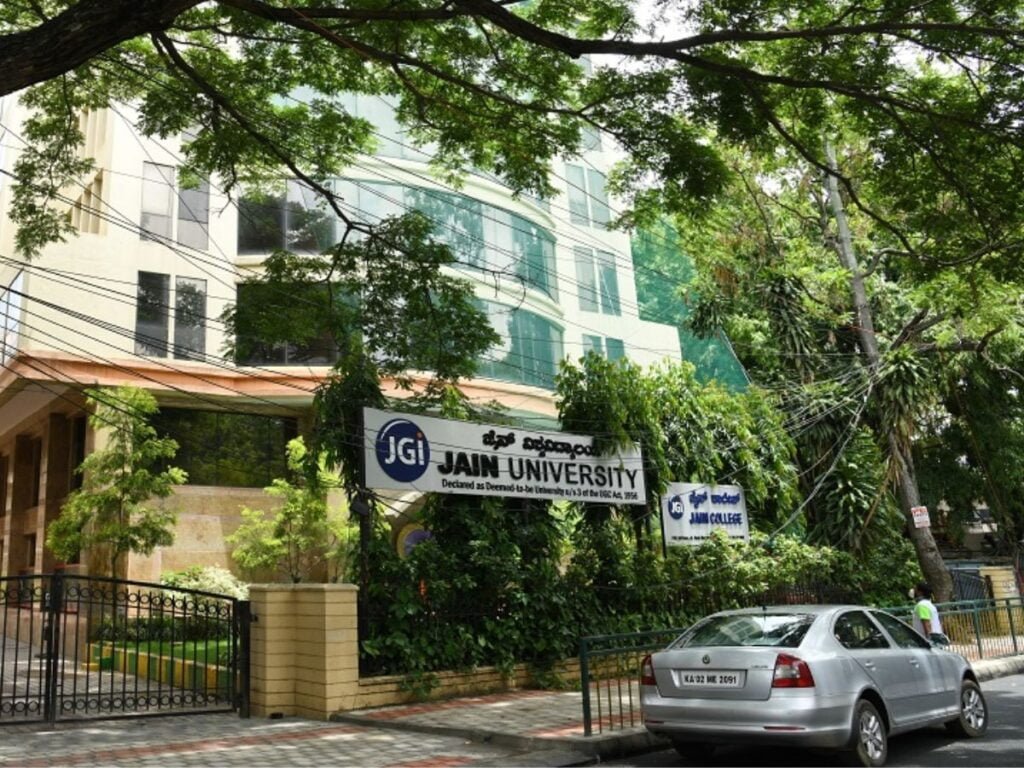 Bangalore (Karnataka) [India], April 7: Jain (Deemed-to-be University) recently launched two top courses in the study of sciences:
B.Sc Computational Biology
M.Sc Genetics
Their applications will be live from 24th March, 2023.
Computational Biology as a Field
The field takes the course of developing and applying computational methods in order to efficiently analyse biological data. It covers concepts ranging from genetic sequences to discovering new biology.
There is a great increase in the usage of technology to be able to analyse data, even biological. As a growing and modern concept, students attempting to learn Cell Chemistry, Mathematics with a combination of Computer Language and Technology have a wide scope of occupations.
It is a best course for anyone who is passionate about being a Computational Biologist, Bioinformatics 'C' Programmer, Clinical Researcher, Molecular Modeller, etc.
Jain now offers B.Sc in Computational Biology
One of the top Universities of India with NAAC A++ ranking, Jain University, now provides a meticulously structured course for budding computational biologists. It places significant focus on imparting cross-disciplinary knowledge in-depth.
The programme is a combination of Molecular Biology, Mathematics, Computer Science, and Genetic Engineering. Through this they source a platform for the students to determine various diseases via biological tools, to absorb the subject matter in excellence for future individualised healthcare, along with deep learning of the procedures for genomic testing and mutation studies.
The carefully planned balance between imparting knowledge and providing opportunities for experience in training makes this 4-years-course the best course in Bangalore.
M.Sc in Genetics – Jain
A Master's in Genetics gives the students a hold of in-depth medical and clinical knowledge to prepare them for further research. It breaks every living organism down to its genes, and then studies them closely. It places significance on the study of biological variations, mechanisms of living bodies, and heredity as well, which aids the researchers to develop improved theories.
Jain University now offers a Master's of Science programme in the field of Genetics (MSc Genetics). It covers a broad area of study including Principles of Genetics, Biomolecules, DNA Technology, Human Genetics and several other nuances of the concept.
In Jain University, students are mentored under professionals who guide them through the loops of theories while strengthening their research-oriented skills. Training is provided for the fundamentals, so that every student acquires the skills in order to succeed in the field.
Modern-day designed laboratories, equipment developed via latest technologies, and a curriculum encompassing all essential concepts, the programme is ideal for a budding researcher or scientist in Biochemical Genetics Laboratory, Clinical Cytogenetics, Human and Medical Genetics Laboratories, Sports Psychology, and many more variations.
Peak into Jain University
Jain University is classified as one of top universities in India, that gives immense emphasis to academics, entrepreneurship, research, and experience. With NAAC ranking them A++, they foster a student-centric curriculum. Students from all over the globe utilise the tools provided by one of the best universities to sharpen their minds as well as hone their skills.
A leading university of Bangalore, Jain (Deemed-to-be University), engages their students intellectually along with practically, mentoring them to succeed. The faculty strive to inspire innovative thinking and hands-on application of academics ranging from Sciences, Commerce to Humanities.
For further details, refer the websites:
https://www.jainuniversity.ac.in/
https://www.jainuniversity.ac.in/program/science/genetic https://www.jainuniversity.ac.in/program/science/computational-biology
Contact: 7337880218
If you have any objection to this press release content, kindly contact pr.error.rectification@gmail.com to notify us. We will respond and rectify the situation in the next 24 hours.